In the 'Discussions' page, you can add comments or delete your comments.
To add a comment, enter a message on the textbox and click 'Add this Comment.'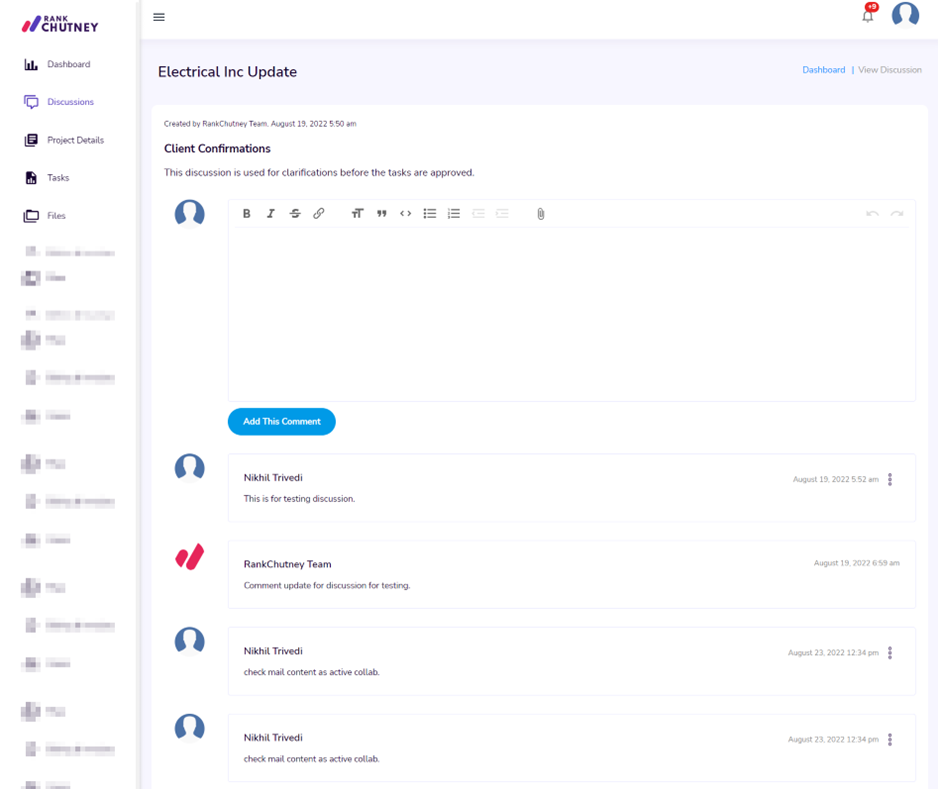 To delete a comment, click the three-dot menu beside the comment and select 'Delete'. A confirmation pop-up will appear asking you to confirm the deletion.